#5 Gifted Students Often Struggle Socially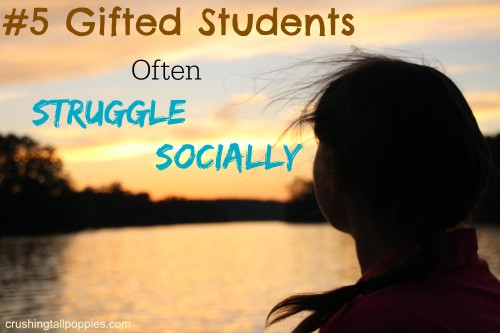 What is Life Without Friends?
The title may be misleading because, in my experience, the social struggles of gifted children are not so much that gifted children are inept in social situations or are lacking social skills, it is more that society does not understand or accept the not-quite-average behaviors of gifted children.  This is where the struggle is.  Gifted children struggle to fit in into society's accepted behavior norms.
Gifted students' above-average intelligence, emotional intensities, extreme sensitivities, and their complex topics of interest can make them stand out in an unfortunate way among their same-age peers, and this often results in their peers rejecting them.  Gifted students are often unaware that while they are excitedly conversing with classmates about a highly advanced topic, they are coming across  to their age-mates as a know-it-all, or as being arrogant.  The reality is, these gifted children, especially the younger they are, are too young to be able to determine if their conversation topic is too complex for same-age peers.  It is not showing off or arrogance, it is simply who they are.  They are just being themselves.
As gifted children get older, they come to realize that their conversations and interests are too complex for their classmates, and then they learn to "dumb down".  This is such a travesty.  Can you imagine the middle school's stand-out quarterback having to back off from his above-average athletic talents because the rest of the football team deemed him a show-off?  Or the high school head cheerleader feeling like she can't exhibit her exceptional gymnastics skills because the rest of the cheerleading squad felt she was being arrogant by performing her flawless standing back tuck and sticking it every time.  The truth here is that a child is never made to feel like he needs to hide his talents so not to offend others unless he is intellectually talented.  And this is when gifted children willingly "dumb down" just so they can try to fit in socially.
Not only do gifted children struggle with fitting in with same-age peers, but adults who don't understand giftedness can get testy when a gifted child's not-so-average behaviors become annoying or are judged as disrespectful.  Due to their larger-than-average knowledge base, gifted students often correct the incorrect information of their classmates as well as their teachers and other adults.  The gifted child is not being disrespectful; to the contrary, he is very much concerned with knowledge and information, and the correct knowledge and information is critical to them.  So, not only are gifted children finding themselves being socially snubbed by same-age classmates, they encounter adults who are offended by a child speaking to them as an adult would.  And sadly, I have witnessed and seen the devastating results of the retaliation of these "offended" adults!
My youngest gifted son, since he was a toddler, was a continual chatterbox.  More often than not, he preferred to hold in-depth conversations, mostly about Science topics, with adults.  Because these adult conversations were so highly engaging for him, he naturally gravitated towards adults at a very young age.  Subsequently, this made finding like-minded friends difficult – he communicated like an adult, and he wanted play like a child.
Finding like-minded peers is often one of the most emotionally traumatic experiences in a gifted child's life.  With just 1% to 2% of the population being gifted, the struggle to find like-minded peers is a well-documented issue for so many gifted children.  And with the educational epidemic within our school systems of eliminating gifted programs with the financial axe, our gifted children have little chance now to find the emotional security of being able to socialize and make friends with like-minded peers.
Scheduling play dates, finding extracurricular activities, signing up for volunteer organizations, joining teams, and starting a gifted parent support group in my area all became a full-time job for me in my quest to find the other 1% – 2% of the population who are gifted.  I recently had an online conversation with a couple of other parents of gifted children and we jokingly said we were going to start a residential subdivision called "Gifted Oaks" just so our children would have a neighborhood full of gifted, like-minded friends!  Half-jokingly really, because I would so buy a house in a subdivision like that!
I think I need to change the title of this to–#5 Gifted Students Often Struggle to fit in Socially within a society who does not understand or accept their giftedness.
In my recent blog post A Gifted Child Checklist for Teachers , I listed ten basic characteristics and traits of gifted children.  It is a list intended to easily help teachers and others by providing a brief and basic listing of gifted traits and characteristics which aren't always so well-known, recognized or obvious.  I also hoped my checklist would dispel some myths and correct some incorrect information about giftedness.  Be sure to follow all the posts in this series!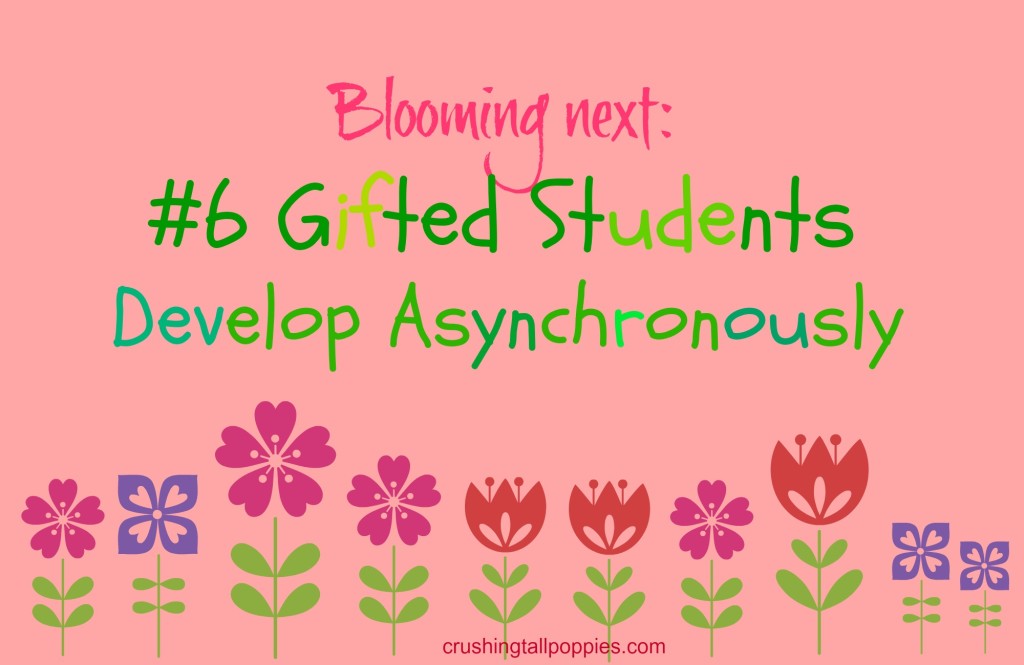 Category: Bullying, Gifted, Gifted Advocacy, Gifted Education, Gifted Teen, Parenting a Gifted Child, Twice-exceptional / 2E · Tags: 2E, education, gifted, gifted adult, gifted advocacy, gifted and talented, gifted children, gifted education, gifted learners, gifted students, GT, parenting, parenting gifted children
Subscribe to Crushing Tall Poppies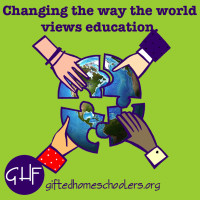 TALL POPPY SYNDROME FROM WIKIPEDIA:
" a social phenomenon in which people of genuine merit are resented, attacked, cut down, or criticized because their talents or achievements elevated them above or distinguish them from their peers "