When Homeschooling Ends–The Final Chapter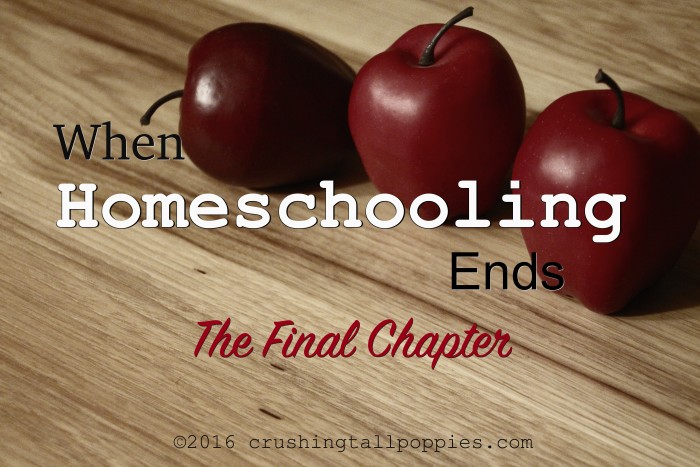 Much like any life event requiring a huge emotional adjustment—leaving an old job for a new position, packing up your home to move to a new city, or watching your 5-year-old board the bus for her first day at kindergarten—you may find yourself reflecting and wishing life could just stand still. Changes can be difficult even if they are good ones, and sometimes they can make your heart cry big, painful tears.
Many of us have heard the familiar sayings which philosophize such life events, trying to provide us solace, wisdom or hope–when one door closes, another door opens or it's the beginning of a new chapter. Sometimes it hurts to leave the old and familiar and much-loved behind when the new chapter is knocking on your door, inevitable and impossible to avoid. Because time goes on.
Yet, right now, my heart is crying those big, painful tears as my joyous journey with homeschooling ends. Packing away the last of our homeschooling books took me much longer than it should have because each page, each poster and even each binder brought back the kind of memories which make you weep from both sadness and happiness. My youngest son is moving on from homeschooling to college now, and I really don't want to see our homeschooling journey end. I struggle to close the door and start the next chapter.
Turning the pages of our favorite homeschooling books and flipping through a tattered daily journal, I found forgotten notes and half-done school work. It threw me back in time, remembering every detail of those beloved homeschool moments which made me smile, had me laughing out loud or they made me cry. While packing the last of our supplies and papers into boxes, I closed my eyes wishing I could reach deep and as far back as I could to grab at those memories and bring some back into the present, even for a little while. Laying across the doorstep one bitterly-cold January day, trying to get snowflakes to land on our microscope which was hooked up to our computer inside, just to capture one elusive, clear photo of a snowflake, or meeting friends at an old, crumbling concrete amphitheater at the park watching our children acting out impromptu scenes from Shakespeare using props they fashioned from leaves, limbs and wildflowers nearby.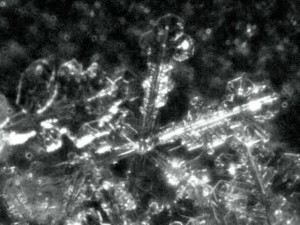 Homeschooling was as much a wondrous experience for me as it was for my sons. And at times, it was probably more exciting for me and less so for my sons because kids are just out to burst your bubble sometimes, right? But, I dove into homeschooling with my whole heart, and less so with my brain, never realizing that it was to be a way of life and not just an education. It became a family endeavor I would fall in love with—and regret so terrilby to leave behind. Homeschooling brought more than learning to our family–it brought friendships and fun, and it opened our minds to experiences and ideas which would never have been possible otherwise. Homeschooling enriched, expanded and exhilarated our world like no other experience could have. And now we leave homeschooling behind, packed up in boxes to be donated and passed on to the next lucky family on their homeschooling journey.
Homeschooling. I want to go back, start all over, and do it all again.
When One Door Closes, Another Door Opens
But, doing it all again isn't entirely beyond hope because I kept our favorite books and ideas to be passed on. Along with the many memories of our unforgettable homeschooling journey, I also have visions for another, yet different type of do-over—grandchildren!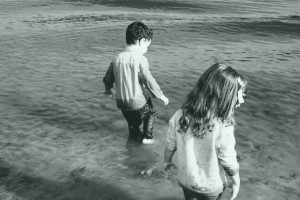 There just might be another but different round of Shakespeare and snowflakes, reading and playing, mud pies and playdough, dancing and laughter.  One more treasured opportunity for learning as another door opens and a new chapter begins. Because time goes on.