Dear Public Schools, You Have Been Warned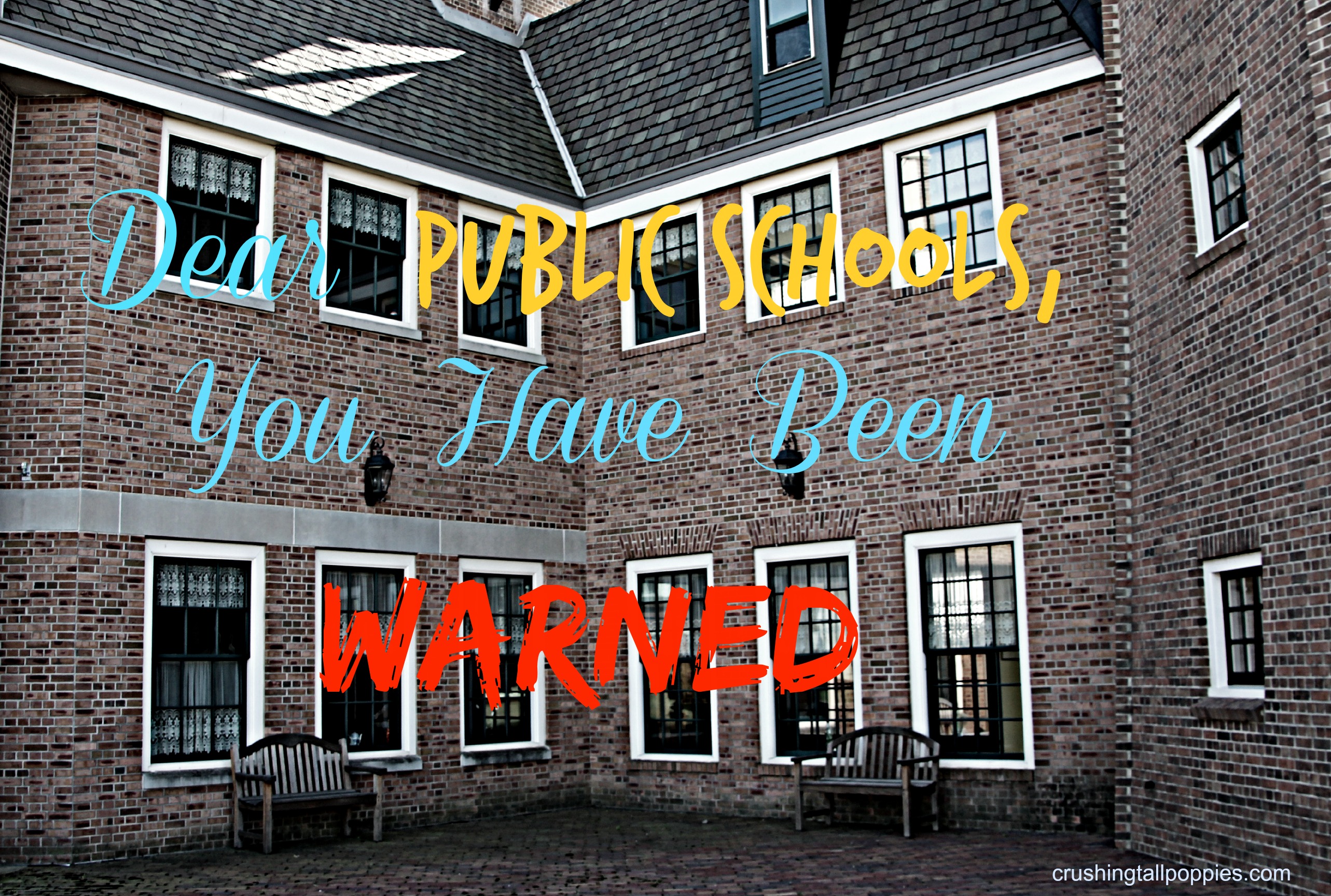 WARNING:
Gifted children are not receiving an appropriate education sitting in regular classrooms in our public schools, and
gifted learners are showing less academic growth compared to their same-age peers
. Parents of gifted children are increasingly dissatisfied with the lack of or non-existence of much-needed gifted education programs in our public schools. Parents of gifted children no longer believe the claim that enrichment classes, honors classes or AP classes are the same as true gifted education programs. Differentiation, acceleration and compacting within the regular classroom by a regular classroom teacher are not always a suitable substitute for an appropriate gifted education program taught by certified gifted education teachers and specialists. THE RESULTS: our gifted, high-ability children are bored, learn to hate school, are
underachieving
, dropping out of school,  turning to delinquent behavior such as drugs, and
falling into depression
and
committing suicide
. Gifted children are also said to be the
single largest group of students turning to homeschooling, and with successful results.
I am a former public school teacher and the parent of three gifted children. Personally, our family has been directly and painfully affected by our public schools' failure to appropriately educate our gifted children due to the schools' inability to understand the unique learning needs of the gifted in the regular education classroom. When regular education teachers in the regular classroom do not understand the unique needs and characteristics of gifted learners, the effects on gifted children and their families can be nothing short of devastating. Unfortunately, my family's own experience with this, as with many families of gifted children, was not unusual. Sadly, it is very much the experience of way too many  gifted learners who are trying to get an appropriate education in our public schools today.
Through my involvement with gifted advocacy,  I have crossed paths with many, many families of gifted children who were underserved in the public schools and I am stunned by how titanic this problem truly is. This neglect of our gifted children in our public schools is so pervasive; it is common knowledge and is the primary topic of conversation among parents of gifted children. It is so common and expected that our public schools will not provide an appropriate education for gifted children that parents of gifted children understand they need to gear up for the long, tedious fight with their public school to try to get their gifted child the much-needed appropriate education. Many tire of the battle or make the decision to not fight at all, and then they leave the public school system altogether, seeking out alternative education opportunities. Most often they just turn to likely the best educational alternative available which has proven extremely successful–homeschooling.
Recently, I was stunned–really stunned–to read a very lengthy gifted issues forum thread that asked posters to the forum to express what they thought about the quality of education their gifted child was receiving in public schools. It was so very telling.
I knew from my past experiences that most families were very much dissatisfied with the education their gifted child was receiving in public school, but after reading the 137 responses in this lengthy forum thread on the quality of a public school education, the utter distrust and disgust of our public schools were chokingly palpable. Honestly, this forum thread was a revelation to me during my early days of gifted advocacy, showing me just how widespread and devastating this issue of the miseducation of gifted children is. This common dissatisfaction and distrust of our public schools seemed to have just reached a new level of negativity in my mind at that time. At that moment, I realized that the public school systems need to seriously get their heads out of the sand.
One parent on this forum thread had this to say about having to fight the public school system for an appropriate education for her gifted child:
"What I have found most distressing is the level of callousness and inertia, though. Yes, I'm cynical to the core at this point.  I'm also exhausted after over 8y of this happy horse-puckey. I cannot wait to be quit of this in June. Can.not.WAIT.  I loathe my dd's school!"
Another parent in this same forum thread had this to say about her experience dealing with public school administrators:
"The principal of my son's former school once raised her voice with me in the school lobby and said, 'WE are education PROFESSIONALS.'  I was flabbergasted. I wish I would have responded, 'I have an M.Ed. in Educational Leadership just like you do!' "
And another parent's experience dealing with public school administrators:
"A mirroring effect can be observed in meetings with school administrators– bright and inquisitive parents are not seen as 'helpful partners' but as PROBLEMS to be 'solved' or 'eliminated'."
This comment is from a parent who now homeschools her gifted child:
"For us, homeschooling is the best solution and I am so glad to be done with fighting the school and becoming 'that mom' in order to try get my kids what they need–and that was just in preschool and K level!"
Parents of gifted learners are fed up with the public school systems' disregard and indifference to the educational needs of gifted learners, but we also must acknowledge the negative affects this has on our gifted children.
One gifted parent relayed what her child had to say about his school experience:
"What makes me particularly frustrated and upset is my son's nosedive with regard to his attitude to school and the adults in it.  He went on a 15 minute diatribe the other day after I asked him if he wanted to learn about something. He screamed at me, 'I don't want to LEARN about anything. Learning is the worst thing in the world and I hope that nobody on the planet ever has to learn anything ever. Learning is so horrible!'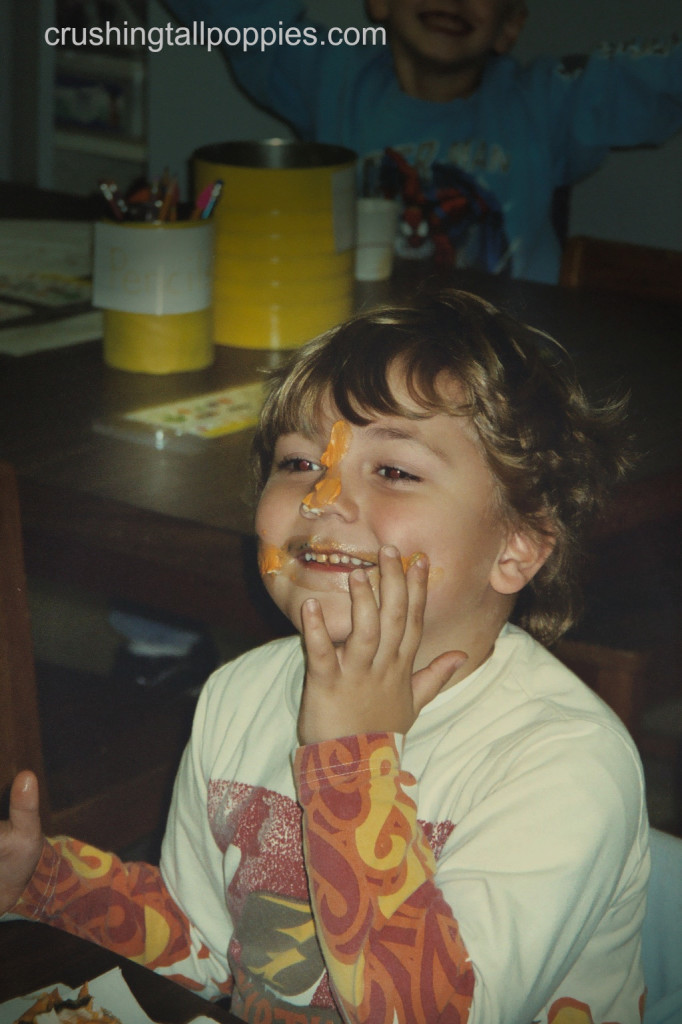 I started to laugh. I thought that he was kidding because all DS loves to do is learn. Then I asked him what learning means. He said, 'learning is what you do in school when you have to sit there all day and learn things that you already know. Learning is sitting and being bored and listening to grown ups talk about the most boring things and then they ignore you all day.' His school environment is not allowing him to learn.  And as administrators and teachers have told me many times, they are focused on the 'high' Common Core standards and making sure that everyone passes the test. The teachers have no choice but to follow their CC-aligned curriculum, the administrators have no choice but to enforce the teachers' following it. Everyone is focused on the test scores and bringing the bottom up.   Any teacher with the means and the brains have left, by and large. So my son, and many other children who are merely above average are being held hostage in this nutty environment."
It seems America's parents of gifted children are fed up with the public schools' neglect of the educational needs of their gifted children, as are the gifted children themselves. We can easily see this from the above snippets of the replies in this gifted issues forum thread, but this fact has also been statistically substantiated by the National Association for Gifted Children.
The NAGC very recently came out with their 264-page report,  2012 – 2013 State of the States in Gifted Education which clearly demonstrates that America's public school systems are, almost across the board, underfunding and neglecting our high-achieving, high-potential gifted learners. In the report's introduction, it is stated that, "While there are pockets of progress, our nation has yet to comprehensively address the lack of consideration of top learners. As our country's need for scientists, mathematicians, and other highly skilled professionals in every field continues to grow, the 2012-2013 State of the States in Gifted Education report shows that in many places high-ability and high-achieving learners are expected to fend for themselves and succeed in spite of the lack of attention and understanding of their learning needs."
Our public school systems are neglecting our gifted children and letting them "fend for themselves". And the negative results are underachievement, dropping out of school, delinquent behavior, drugs and suicide. The lucky ones are leaving the classroom and turning to homeschooling and other alternative education opportunities with positive results. Soon, the public school classroom will be the last place to find our gifted and high-ability students.
Dear Public Schools, 
Consider yourself warned. You are neglecting our gifted children and denying them an appropriate education. If public school systems do not begin to make adequate gifted education a priority, then your classrooms will soon be the last place to find our high-achieving, high-potential gifted learners.
Sincerely,
America's Parents of Gifted Children
Similar posts: