Gifted Children—About THAT Stereotype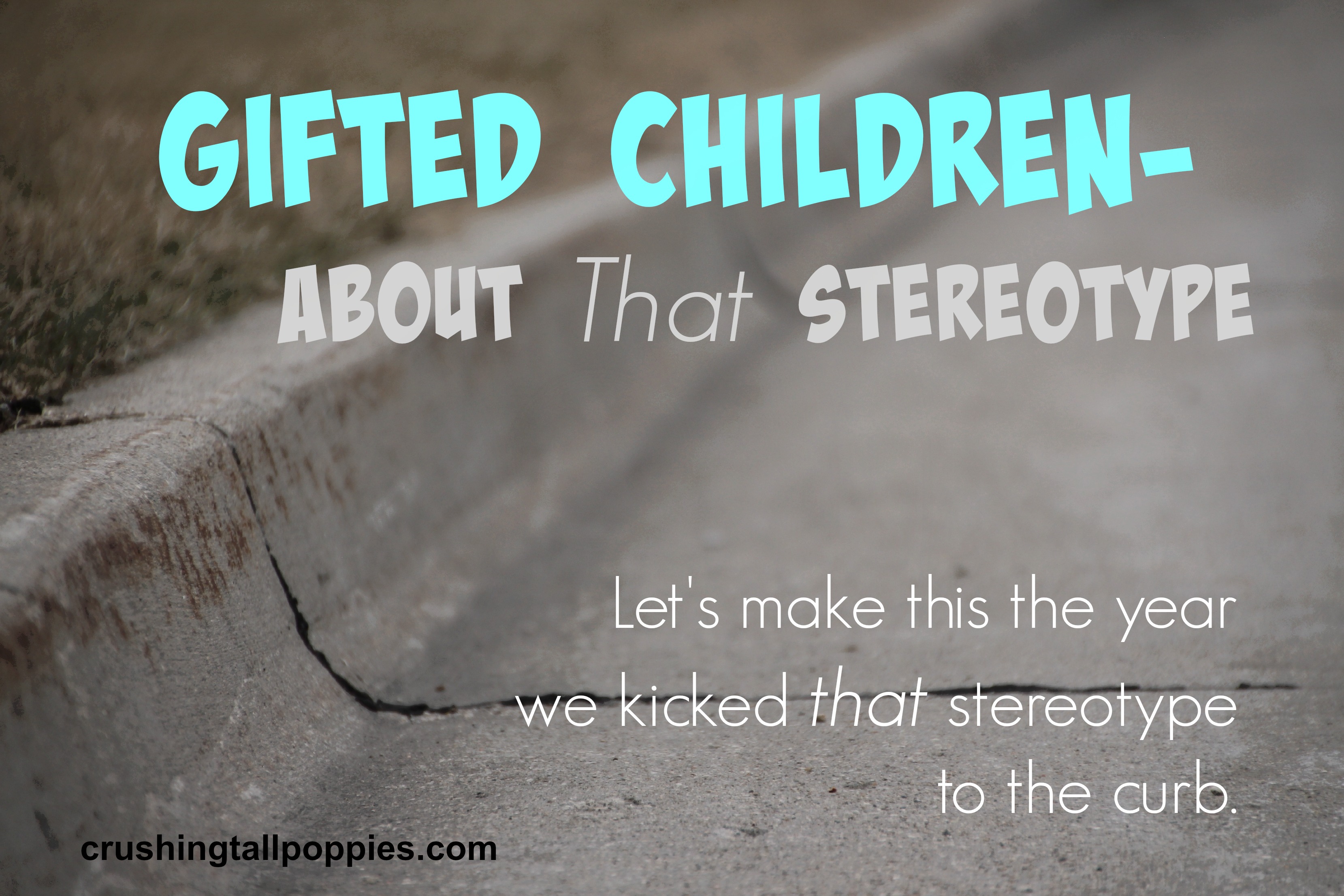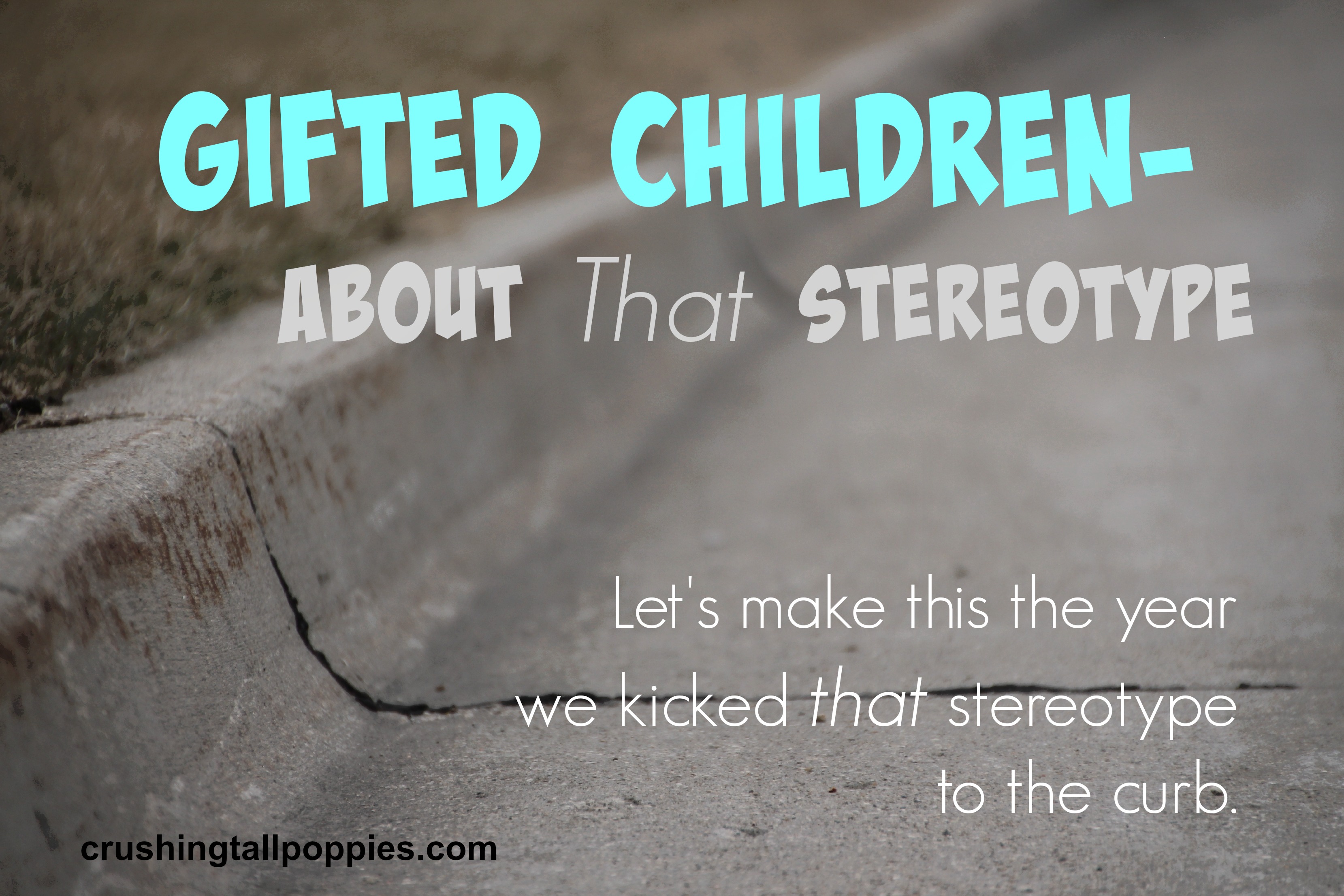 Trash it.
Banish it.
Kick it to the curb.
It's a new year, and the time has come to dispel the myths and misunderstandings that perpetuate that stereotype which problematically misrepresents gifted children.
That stereotype: A gifted child is one who excels in school, is emotionally secure and mature, is socially adept and well-liked, is well-behaved and obedient, is a natural leader and is destined for success.
Just what is wrong with this stereotype?
Just about everything. This stereotype creates a perception of a picture-perfect student using a definitive list of traits and characteristics that many gifted children do not always have. Worse yet, it leaves the impression that a gifted child is near-perfect—in and out of school.
Here are some facts about gifted children that will help break down that stereotype:
Giftedness in children should never be defined or measured solely by academic achievement or performance in school. Giftedness is much more than school-smarts and academic achievement. Giftedness is above-average reasoning skills, a high level of creative thinking and problem solving, above-average verbal ability, an intense desire to learn new ideas quicker and deeper, an insatiable curiosity and an incredible memory.  Many of these gifted traits do not at all adapt to the lockstep, stringent routine of traditional classrooms thus making the  gifted child seem as though he has a learning disability or behavior problem when his inability to conform causes issues in the classroom. Academic achievement does not always reflect whether a child is gifted or not, especially when a gifted child's educational needs are not met.
Gifted children do not always excel in school. Many gifted children do not excel in school for various reasons—like boredom from having to learn information they have already mastered, or from frustration at continually being held back while waiting for classmates to catch up, or due to anxiety from bullying or feeling as though they don't fit in, and also from a lack of motivation from an inadequate education.
Gifted children are often not emotionally secure or mature.  They may become frustrated easily, angry for seemingly no reason, or may become upset quickly. Gifted children are passionate and intense, and they may resent being pulled away from an activity or subject of intense interest to them when it is time to move on to the next subject. This may result in an angry outburst, emotional meltdown or total disengagement in the classroom.
Gifted children often struggle socially.  A gifted child's above-average intelligence and complex topics of interest can make them stand out, in an unfortunate way, among their same-age peers, and this often results in their peers rejecting them. Gifted students are often unaware that while they excitedly converse with classmates about a highly advanced topic, they are coming across as know-it-alls or arrogant to their classmates. Gifted students often struggle to find like-minded friends.
Gifted children are often non-conformists and many challenge authority which makes them appear as though they might have behavior problems, or that they are disobedient or disrespectful. The mind of a gifted child is wired differently than neurotypical kids, and they learn, feel, think, sense and react in ways which are normal for them, but not tolerated in the rigidly organized classroom, or in society in general.
Gifted children can be natural leaders, but not always, especially when the educational, social and emotional issues which are common among gifted children get in the way.
Gifted children are not always destined for success. Nothing could be further from the truth than the belief that gifted children have it made, especially when schools and our society cling to that stereotype. When schools and society expect the stereotypical gifted child, the truly gifted who do not fit the mold are many times overlooked and neglected. The consequences of being ignored educationally, socially and emotionally hinder a gifted child's ability to achieve the type of success he desires in his life or career.
This year, let's work towards ousting that hurtful stereotype so we can begin to improve the educational, social and emotional lives of our gifted children. We need to work towards dispelling the myths, correcting the misunderstandings and educating those who do not get gifted children and do not understand who they truly are.
Let's make this the year we kicked that stereotype to the curb.
To learn more about the real characteristics of gifted children, here is a collection of articles from Gifted Homeschoolers Forum
And here is an article that perpetuates the misrepresentation of gifted children and promotes that stereotype–oh, and read the comments, too.