My Guest Post Over at Laughing at Chaos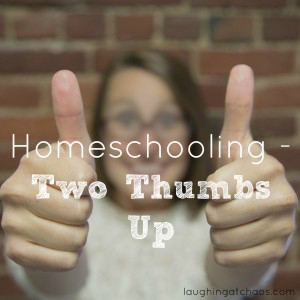 Have you read Jen's blog, Laughing at Chaos, yet? Oh, you should! Jen has this sense of humor like no one else, and she spices up each and every one of her posts about her family and the chaos from their gifted/2E-ness with her too-funny-for-words humor.
I was lucky enough to write a guest post for her on homeschooling–my feelings about homeschooling as a teacher and now as a homeschooling mom. Go check it out, but hang around long enough to read Jen's other posts. I guarantee you will be laughing out loud!
My guest post: