It's a Funny Thing: A Gifted Child's Sense of Humor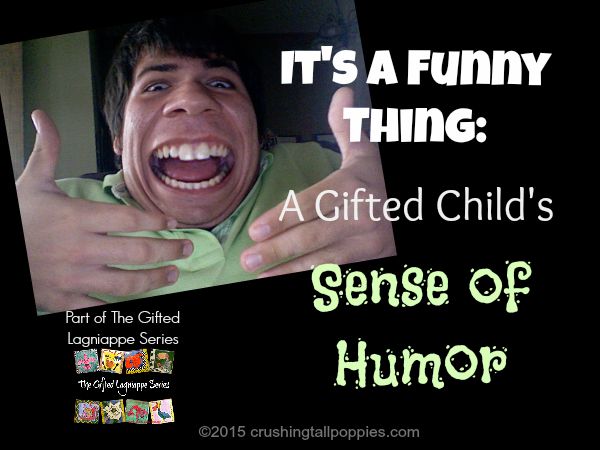 What did the constipated ketchup say?
Must-turd.
Have you ever wondered who makes up all of the jokes we hear nearly every day? The classics, the riddles, the knock-knock jokes—all of them had to be the handiwork of some very funny people. I'm pretty sure those jokes were in fact made up by some exceedingly clever people who possess an uncommon wit and extraordinary grasp of language—a talent for words. Do you know one of these gifted comedians?
A sense of humor well beyond his or her years, and an advanced ability to manipulate and play with words are both characteristics of the verbally gifted child.1 This is not an often talked about gifted characteristic most likely because when we think about intellectual giftedness we are more likely to concentrate on achievement and advanced academic skills. Joke-creation is just not one of those skills we focus on while our gifted child is in school.
Does your child make up his own jokes or puns? Does he keep you in stitches with his riddles, puns and play on words? Our verbally-gifted little comedians can make life so joyful or embarrassing, depending on what comes out of their mouthes. And yes indeed, gifted little boys always seem to make up jokes with the same toilet-talk theme; take it from me, I have three boys. But I do have a word of warning about your gifted little jokester: be ready to be the butt of a few of his jokes!
My youngest gifted comic, when he was six years old and in the 1st grade, loved to practice his verbal giftedness in class—often, annoyingly and at inopportune times. After discussing this behavior with his teacher, we came up with a reward system to help him moderate his verbal exuberance in class.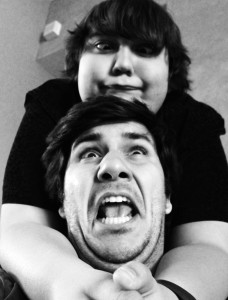 On one particular ignominious day, because there were many, my son had earned a reward for curbing his chatting in class that week. His reward was a trip to his favorite bakery for their famous gelato, so I promptly brought my little chatterbox to redeem his hard-earned cup of his favorite frozen treat. One special clerk at the bakery was privy to the bribery scheme—I mean reward system, and he was always quick to encourage my son to rein in his vocal chords in class.
This particular day just happened to be my birthday and I was looking at birthday cakes for myself because—well, let's just say I have a very forgetful husband. The clerk handed my 6 year old his little cup of gelato while jokingly asking him, "Do you know how old your mom is?"  I'm sure the clerk never expected my son to know the right answer, he had just turned six after all. But, lucky (or not) for me, my son knew the exact answer, and just because of the kind of comedic kid he was, he felt it would be both appropriate and immensely humorous to provide more information than just my age.
He belted it all out like this: "Of course I know my mom's age. She is 48 years old, as in really old, but she always wants to pretend she is thirty!"
OUCH, that sure stung! I was burning up with humiliation. And this time, I was not pretending I was 30 years old, I was pretending that I was not profoundly embarrassed, and I was wishing very hard that this did not just happen. Did he really just spout out that little gem with half the town standing in the checkout line behind us listening, hands tightly cupped over their mouths trying valiantly to hold back their amusement while waiting to pay for their pastries?
Yes, yes indeed he did. Isn't a gifted child's sense of humor a truly funny, and sometimes embarrassing thing?
What do you call a fresh cut Christmas tree that drinks a lot of water?
An aquaholic.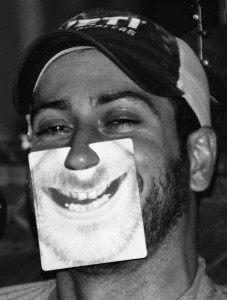 Knock Knock
Who's There?
I eat mop
I eat mop who?
Do you have a verbally-gifted child who has made you smile, laugh, or die of embarrassment? Do you have some humorously embarrassing stories to tell about something she said or did that is funny now, but wasn't then? How about sharing some of those jokes your child has spontaneously created? Please share with all of us. I know I would selfishly love to hear your stories just so I know I am not the only one who has been deeply mortified by my own gifted little jokesters!
 "Characteristics of Gifted Children: A Closer Look",  Amend Psychological Services
This post is the first in The Gifted Lagniappe Series. Follow all of the posts in this series to learn more about some of the quirks and traits of gifted children.